At Businessmap, we have always wanted to organize an event that brings industry experts together so we can discuss all things Lean & Agile! And it's finally happening!
We are proud to announce that KanConf is lined up!
Come join us in this event, where sharing knowledge and experience will help us all advance further in our business, career, or personal goals.
What Is KanConf?
KanConf is the first of four virtual mini-conferences that will provide an opportunity to gain knowledge and learn from the experience of Agile and Kanban experts.
Our vision is to host four virtual KanConf events throughout the year, each building on top of the last, giving you a sneak peek inside the brilliant minds of change-makers. But worry not, you don't have to have attended previous ones to reap the benefits of the next.
What Motivates Us?
Our Vision is to help people do meaningful work and by that, accelerate innovation. On our journey towards that bold vision, we firmly believe that creating a community where knowledge and experience are openly shared will help us all learn from one another and move faster towards progress. That's why for us success means a few things: strong relationships with our partners, aim to provide nothing short of top-notch experience for our clients, and commitment to deliver unbiased industry insights to our followers. The KanConf series of virtual events is a means to express our deep beliefs, that at the heart of all success stories, lies continuous improvement through learning and an incessant desire for knowledge.
Who Will Join the KanConf #1?
Our goal is to provide you with a high-quality learning experience facilitated by thought-provoking leaders in the Kanban, Agile and Lean fields. That's why we went the extra mile and reached out to some of the best industry experts to ask them to be the curators (panelists) of our conference.
Dr. Alistair Cockburn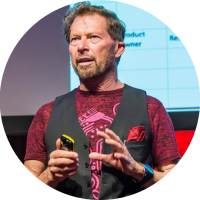 We are beyond grateful to have Dr. Alistair Cockburn as the special guest at our conference. Dr. Cockburn is co-author of the Agile Manifesto, author of the award-winning books "Agile Software Development: The Cooperative Game" and "Writing Effective Use Cases," co-founder of the International Consortium for Agile, and creator of the Heart of Agile concept. Dr. Cockburn is the founder of Humans and Technology, known for his extensive interviews of project teams which form the basis for his methodology designs: light but sufficient, and self-evolving.
You can find out more information at Dr. Alistair Cockburn's LinkedIn profile.
Keith Howells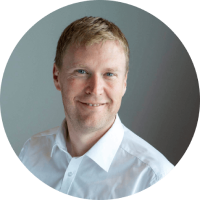 Keith Howells will be joining as one of the four panelists at the event. Keith is managing partner at PROJECT4 LEARNING LAB. Keith works with organizations to help accelerate their speed of learning. He has 20+ years of operational leadership experience in the Aerospace, Defense, Energy, and Marine sectors, where he used his skills to design, deliver and evaluate new products involving complex systems as well as large-scale Leadership Development and Strategic Change Programs.
You can find out more information at Keith Howells's LinkedIn profile.
Teodora Bozheva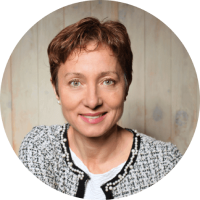 Teodora Bozheva is our next panelist. Teodora is the founder and CEO of BERRIPROCESS AGILITY. For more than 15 years, Teodora has been helping companies in different domains to level up their project and service management and meet and exceed the expectations of their customers. She is a co-author of the Kanban Maturity Model and author of The Complete Guide to Project, Program, and Portfolio Management with Kanban.
You can find out more information at Teodora Bozheva's LinkedIn profile.
Luan Oliveira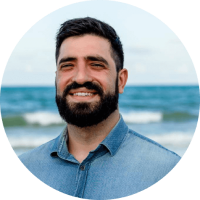 The panelists will be joined by Luan Oliveira. Luan is the managing director of BUSINESSMAP BRAZIL. Luan is an innovation-driven professional with over 15 years of experience in the Finance, Telecom, and Public Sectors. He is experienced in portfolio management, focused on high-end technologies to enable digital product development, and lean-agile techniques to improve organizational efficacy and efficiency.
You can find out more information at Luan Oliveira's LinkedIn profile.
What's In It for You?
Free front row seats to listen to Dr. Alistair Cockburn and our Agile and Kanban experts.
Opportunity to participate in our live Q&A session.
Fast track your professional development by learning from decades of experience.
Chance to win tickets to a Kanban Simulation Game for your team.
We welcome you to share the event on social media, with your colleagues, community members, and everyone interested in Lean and Agile. It will be worth it!
Enjoy the conference!

Iva Krasteva
SEO & Content Creator Expert
Analytical. Driven by constant learning and knowledge. Fascinated by people's creativity. Admiration for intellectual property, copywriter and SEO. Passion for nature's beauty, comic books, pop art and cinema.