This week we have big news: the first-ever annual State of Kanban report is finally here, and it's available below!
We are very excited to announce that in collaboration with Kanban University and Digite, we have compiled the first State of Kanban survey results. As we are true believers in the power of Kanban for enabling business agility, we are happy to share our findings with you!
Quick Summary
But before we get into the nitty-gritty stuff, let's go over a very brief summary of the SoK (State of Kanban) report.
We have accumulated 1,069 responses from the survey, which come from leaders, middle managers, executives, Agile consultants/coaches, and others. We received submissions from 64 countries around the globe as well as a variety of organizations involving both small and large businesses.
This only shows that Kanban is a global movement and scales naturally in any company.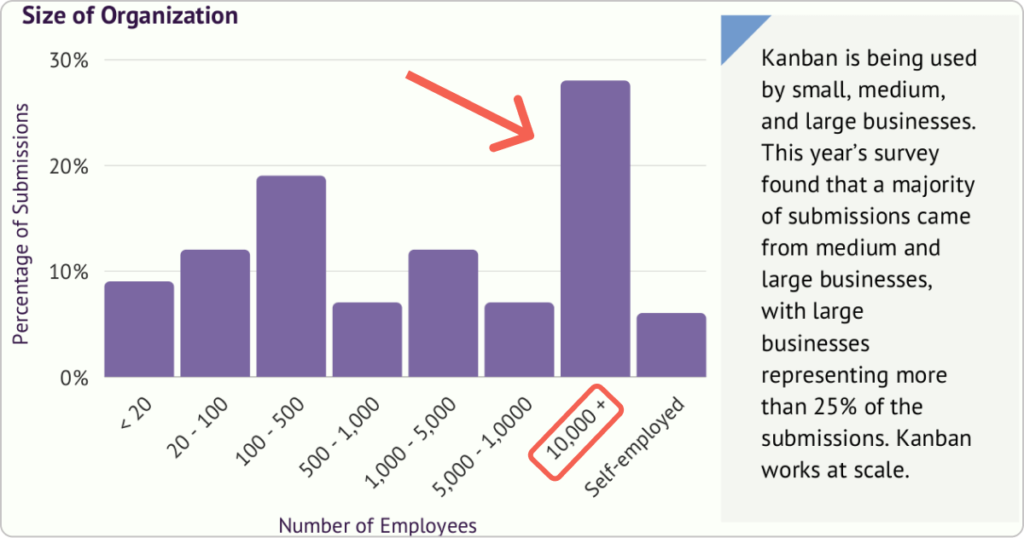 Key Findings
Overall, the survey has drawn wide attention, and we've derived some interesting findings for the implementation of the Kanban method.
One of the most compelling facts to share is the wide adoption of Kanban across multiple teams or functional areas in organizations as opposed to just a single team. For example, results show that 41% of organizations applied Kanban across 10+ teams or the whole company.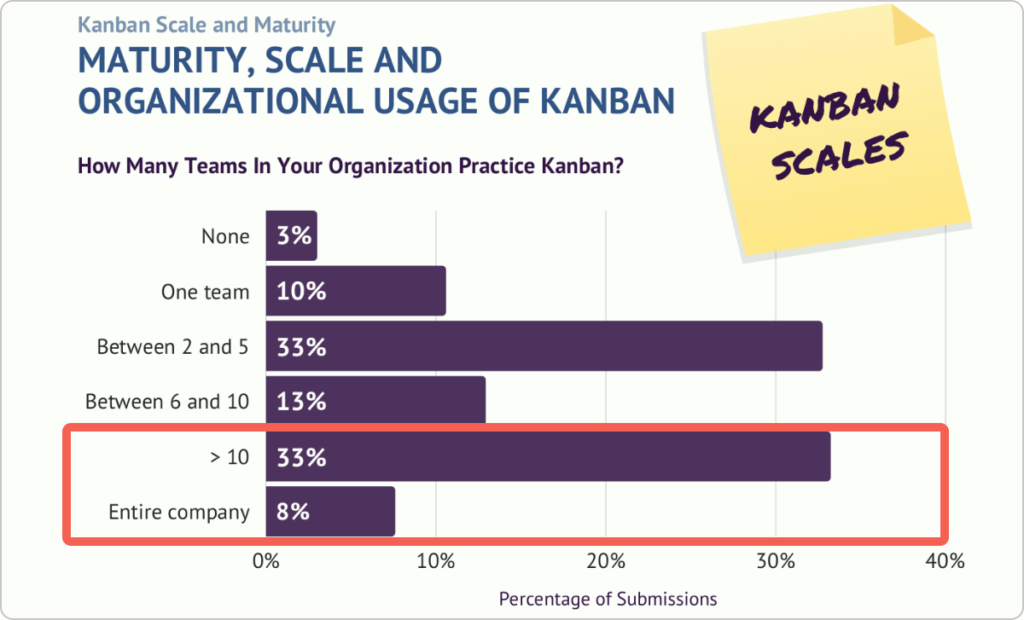 It's also interesting to note the broad distribution of the method across different industries. Although the software sector is the predominant one, it's evident that Kanban is not just for IT.
For example, we saw a rich variety of responses coming from industries such as industrial engineering, healthcare, pharmaceutical, insurance, energy, etc.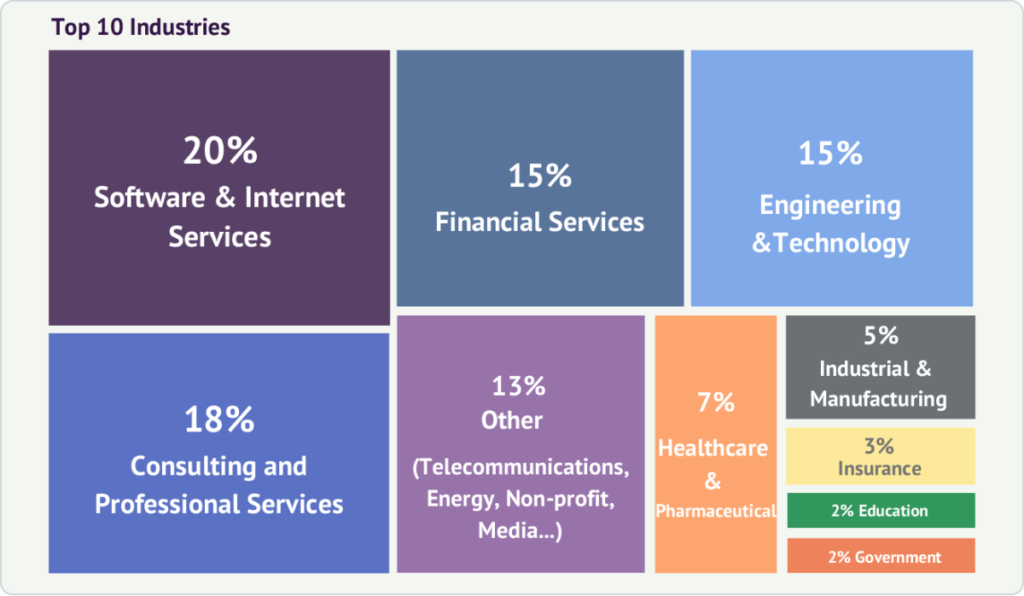 Furthermore, according to respondents, the right tooling is essential for the successful implementation of Kanban. Having said that, we are happy to share that Kanbanize by Businessmap is regarded as the tool with the best support of all Kanban practices and holds the highest likelihood for a recommendation!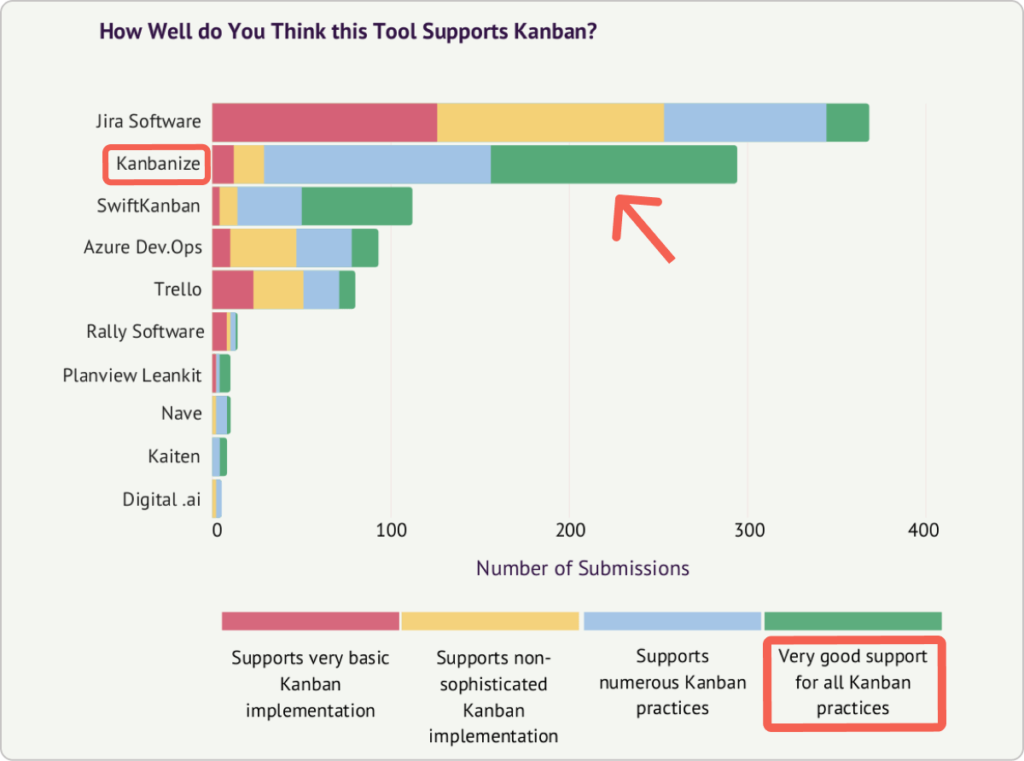 Other than that, the report goes into more details about the above findings, including other interesting ones, such as reasons for adopting Kanban, comparisons to other methods, commonly used practices, and many more.

Nikolay Tsonev
Product Marketing Manager
Nick is a strategic thinker, passionate about marketing, sales enablement, project management and productivity. An avid sports and Star Wars fan, he spends most of his free time in the gym or the playing field.