We are excited to announce that Kanbanize has been named FrontRunner in the Project Portfolio Management field by Software Advice, one of the leading online service for businesses navigating the software selection process. It is a noteworthy recognition for us because the FrontRunners Quadrant highlights software products that have received the highest scores from daily users.
What Users Rate High about Kanbanize
From over 370 Project Portfolio Management products, only those with the top scores for Usability and Customer Satisfaction were featured in the FrontRunners List.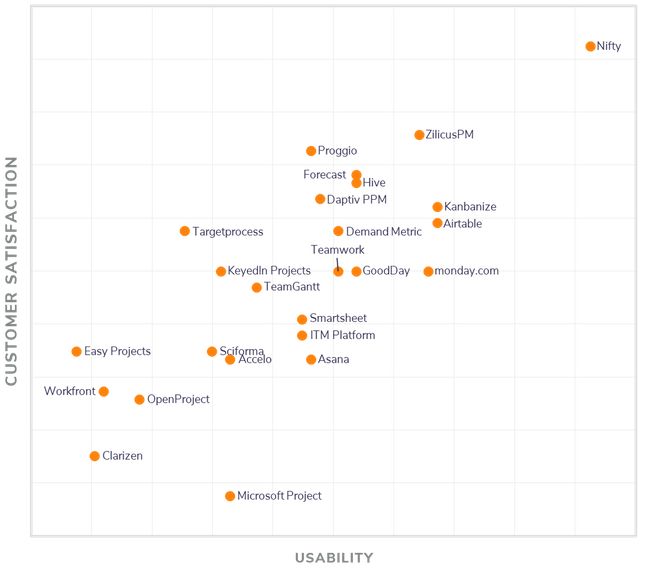 Picture source: Software Advice Top Products
With an overall review score of 4.8 out of 5, Kanbanize has proven to be a highly valued solution by its users, scoring in the top 3 for Usability and top 7 for Customer Satisfaction among all 2020 FrontRunners in the field.
In the words of the reviewers of our software, some of the capabilities they most value are:
The transparency Kanbanize helps them achieve on multiple levels (daily work, coordination between teams, strategic goals)

"It's a very intuitive front end, it nicely visualizes complex projects and processes, it is highly customizable, allows easy work-delegation across different hierarchies and teams"
The flexibility to fully customize the system and visualize their workflows

"Comprehensive modeling capabilities make it possible to express a multitude of different service workflows. "
The workflow automation that unburdens them from time-consuming administrative tasks

"With Business Rules (automated event-based actions) advanced automation is possible, reducing administrative overhead and incidental complexity."
The performance-oriented metrics and analytics allowing them to monitor their progress and continuously improve their performance based on data.

"Analytic capabilities are best in class."
What Is the FrontRunners Quadrant?
The FrontRunners report uses recent, published user reviews to score products on two primary dimensions: Usability and Customer Satisfaction. The report's goal is to help businesses make more informed decisions about what software is right for them.
Data sources include approved user reviews, public data sources, and data from technology vendors.
To be included in the list, products must have a sufficient amount of reviews published in the last 18 months and above-average user rating scores. Additionally, the products' core functionalities are also analyzed to evaluate if they meet the requirements for efficient project portfolio management.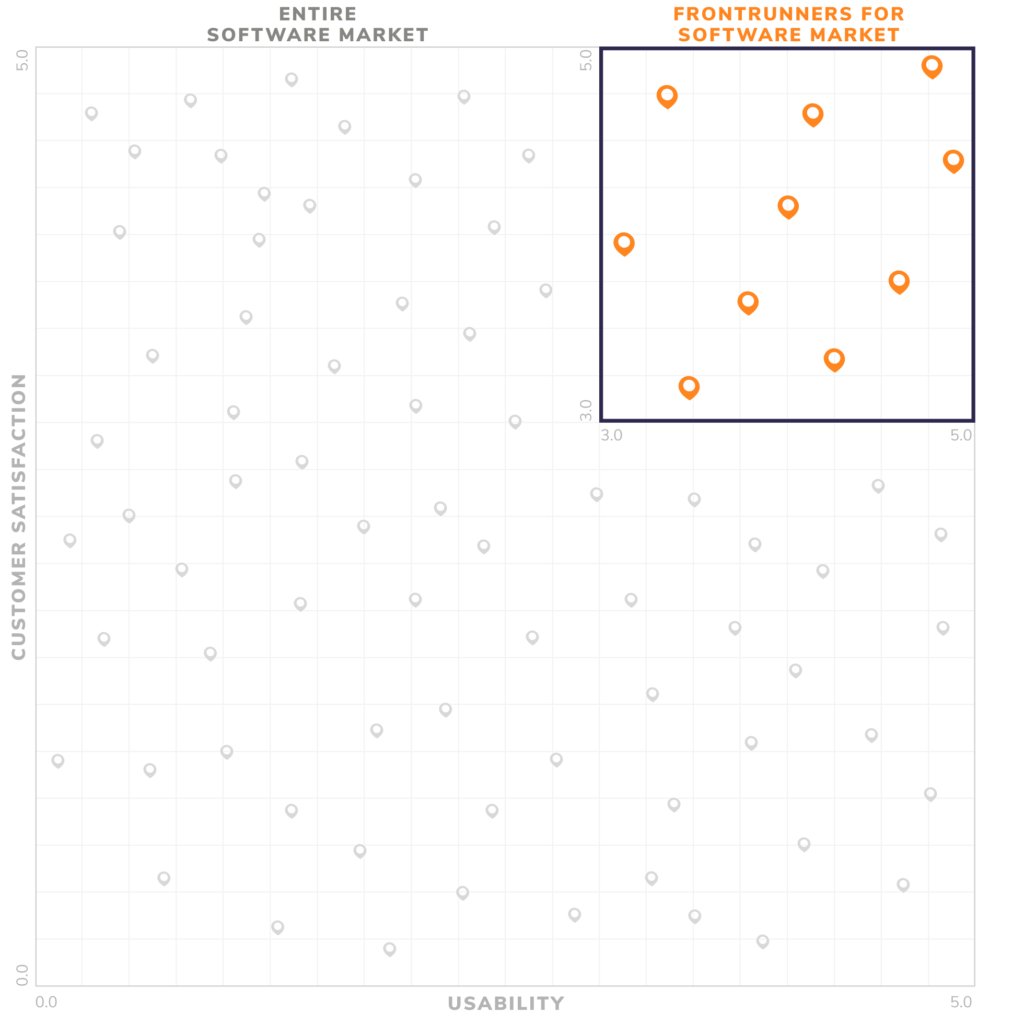 Picture Source: Software Advice FrontRunners
Disclaimer: FrontRunners constitute the subjective opinions of individual end-user reviews, ratings, and data applied against a documented methodology; they neither represent the views of nor constitute an endorsement by, Software Advice or its affiliates.
Kanbanize for Project Portfolio Management
Built with scale in mind, our Kanban software helps visualize the key initiatives in your company or department and break them down into multiple levels of hierarchical work items.
The portfolio approach to Kanban provides transparency across the organization and improves flow on the global level. The Portfolio Kanban concept can be employed in order to deliver a flexible Kanban roadmap that will help your track your portfolio's progress instead of relying on unrealistic predictions.
We are constantly expanding the potential of Kanbanize, making it a mature Kanban system for Project Portfolio Management.
"Other tools completely lack the analytics and the portfolio capabilities that are built in to Kanbanize, or they require complicated integrations that you have to design and implement yourself to achieve similar goals."

Michaela Toneva
Marketing Specialist
Outgoing person with a passion for all things marketing. Never-ending drive to learn new things. Topics of interest: world history, true crime, and unsolved mysteries. Loves Geography and Dancing.