Stakeholder analysis plays a pivotal role in project management.
Of course, if you look at it from an "Agile" perspective, some variances occur - and that too for the better.
For starters, the Agile approach jumps over a few hoops to get things done quickly. We are no longer looking at traditional methodologies for managing stakeholders. There's a paperless progress trail and the analysis is conducted mostly via software solutions ranging over meeting platforms, robust collaboration tools, and vice versa.
This post doesn't only sum up the fundamentals of stakeholder analysis in project management but we have attempted to shed insight on the topic from an Agile project management perspective.
Stakeholder Analysis - A Cursory Introduction
Stakeholder analysis is a simple process to assess a project and whatever possible factors may have an impact on many different individuals who have any influence over the project. Of course, due to personnel's designation, that "influence" changes. The further we go up the food chain, the stakes get higher.
While stakeholder analysis is perfect for identifying key stakeholders in a project, it also helps to determine people's interest in the project and what kind of impact it has on them.
Oftentimes, this analysis is conducted at the start of the project.
Identifying Stakeholders, Assessing Them, and Running an Analysis
Stakeholders vary over different designations. To that end, there are internal and external stakeholders. Internal stakeholders are directly tied to the project outcome - and quite often, they also contribute to project development over various milestones.
Identification of Stakeholders
Start with giving real clarity on the key players. Nothing's complex at this point, you just need to identify the stakeholders, their roles, and their requirements accordingly.
Later down the road, these stakeholders will affect a project, based on their influence. People with vested interests and other resources will more likely have greater influence as compared to the rest of the crowd.
External stakeholders are investors and 3rd parties who influence projects' infrastructure through monetary aspects. Regardless, it is important to have a stakeholder analysis not only at the start of the project but also somewhere in the middle to assess risks, identify and overcome obstacles and make sure that everyone is accounted for.
You are looking at learning to adapt to stakeholders' requirements for improved yield and output.
With adaptation, it is also imperative to mention that stakeholders don't come alike. Some of them are easier to work with, while others may pose a challenge for Agile project managers because of various intricate, and equally complex, project-related requirements.
Regardless, stakeholders should be treated like any other important task. Identify them and their requirements in an orderly manner. On that note, following up with stakeholders by initiating productive dialogues to further assess project direction and project goals is a productive way to get things done.
Assessing Stakeholders' Interest Areas
The level of interest is more or less directly proportional to stakeholders' influence. For instance, interested stakeholders are more invested in the project because they are eventually affected by the project's success or failure.
Perhaps, tagging stakeholders concerning interest vs. influence is a better idea. You can categorize them as "low" or "high" while using matrices or Kanban boards.
The question is: how does a project manager assess stakeholder's interest levels? Especially, if the project manager hasn't conducted an analysis before, here are some tips to getting started:
What happens if the project doesn't meet certain standards, or fails? In this case, try to generalize the scenario and see how much impact a project's failure will make on invested stakeholders.
Is there money involved? If yes, what's the foreseeable magnitude of a financial injury towards a single, or a group of stakeholders?
Accountable Stakeholders are Often Most Important? Stakeholders who are accountable for a project's success have a high degree of interest.
There is also a very real possibility that not every stakeholder may have a high interest in the project. In this case, it is a little difficult for project managers to assess the situation because the measurables are very subjective.
What you can do is switch the stakeholder categories to see how much you are struggling to prioritize them. This way, low-interest stakeholders with a higher degree of influence can be singled out effectively.
Assessing Stakeholders' Influence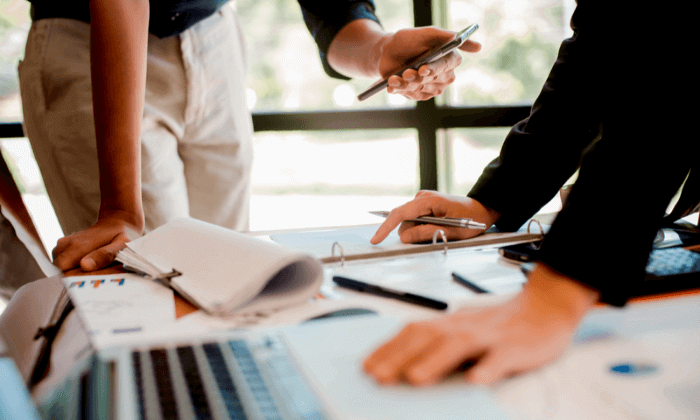 Let's think about stakeholder influence at a bigger level. As we previously said, some stakeholders may not have that much interest in the project. However, they may have a high influence as compared to those stakeholders that have a higher level of interest.
For instance, if you are working as a project manager using the Agile approach in the construction industry, you may have had the chance to conduct stakeholder analysis with several individuals from the government sector. In such cases, the government does not have a high level of interest in the project development, but it's affected by the project's outcome.
In a worst-case scenario, the government has the authority to shut down the project due to missteps or failure to meet the legal requirements of the project. These types of stakeholders need to be factored in during the analysis process.
Further down the lane, the workload and stakeholders can be managed accordingly because you have successfully identified high-impact stakeholders vs. low-impact stakeholders.
Conducting an Actual Stakeholder Analysis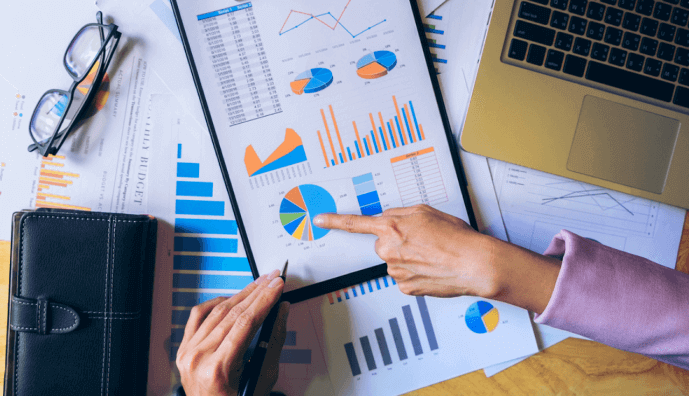 There's no cookie-cutter formula for conducting a stakeholder analysis. You can take off by balancing stakeholder priorities, their interests, and influence. Individuals with the highest degree of interest and influence are critical to project development and/or outcome.
Likewise, low-interest and low-impact stakeholders should get the least priority. That doesn't mean that you should ignore them entirely, but they have to be engaged per their influence.
A software solution is also effective because it helps you to partake in project-related activities more productively. For instance, you can do either one, or all of the appended things simultaneously:
Teams can then manage according to a self-organization methodology centered around high-influence stakeholders. In the case of a complex work structure, tasks and activities can be broken into sizable chunks to target deliveries more effectively.
The entire process encourages improvisation and adaptation, especially on the internal stakeholders' part. Therefore, do not expect rapid overnight changes as a project manager.
While conducting the stakeholder analysis, make sure that you have created a schedule that allows you to collaborate with stakeholders frequently. Sending them emails about project updates or replying to them - at least once a week, comes as an added perk to effective stakeholder analysis and management.
Alternatively, if using project management software is one of your go-to approaches for stakeholder analysis, then creating a virtual platform where everyone can be filled in on doables vs. completed milestones is a great way of sending out notifications to concerned stakeholders.
This method is effective as it eliminates time constraints related to sending emails to one stakeholder at a time - regardless of whether that stakeholder is internal or external.
Setting a Vision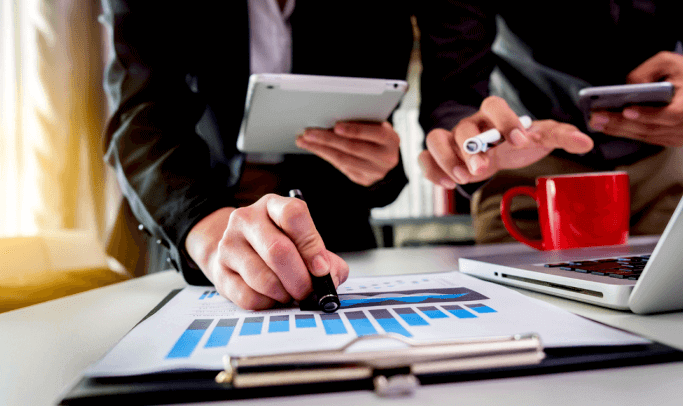 After you are done analyzing the stakeholders that you will be working with, it's important to set a vision for the project collaboratively. In an Agile setup, this is usually done through different exercises in which you should engage as many stakeholders as possible.
A hypothetical vision-setting exercise with stakeholders could have the following agenda. Feel free to improvise and adapt according to your project requirements:
Adding a cross-section of stakeholders such as program developers, design and development teams, external stakeholders as participants in the exercise.
Sharing existing research, buyer personas (if the project is related to product development), and vice versa.
Elaborating on top ideas to find the best fit for project execution.
Encouraging brainstorming sessions.
Enabling stakeholders to prioritize items through voting.
These exercises are followed up with vision templates. The templates are usually one-pagers where everything valuable is captured for further action. As a result, the entire process becomes more meaningful to stakeholders who wish to actively engage in projects that they are associated with.
At the End of the Day...
Even though many consider stakeholder analysis as waste in an Agile setup, working on big projects requires you to clearly understand who the important stakeholders are.

However, instead of managing them, you should continuously engage them in the process and quickly communicate important project information with them. This is where the application of visual tools such as interconnected Kanban boards comes in handy because teams will be able to show quick status updates to stakeholders without wasting time on lengthy meetings.

Fred Wilson is an agile project manager at nTaskManager. He is known for actively engaging with fellow community members at various education platforms. Empowering teams to perform better and shedding insight on lean management practices is among many things that Fred values the most. The author has maintained the coveted MVB (*Most Valued Blogger) status at Dzone for well over a year now.