Our founders started Businessmap with the mission to discover new management ways and share that knowledge through amazingly powerful tools. And while this is way easier said than done, our mantra has always been to continuously look for better ways of delivering project management solutions.
This is why we are honored that our efforts to deliver cutting-edge project management solutions are being recognized.
As 2021 is slowly coming to an end, we're happy to announce that Kanbanize by Businessmap has been recognized in multiple reports by Gartner Digital Markets - Capterra, Software Advice, and GetApp.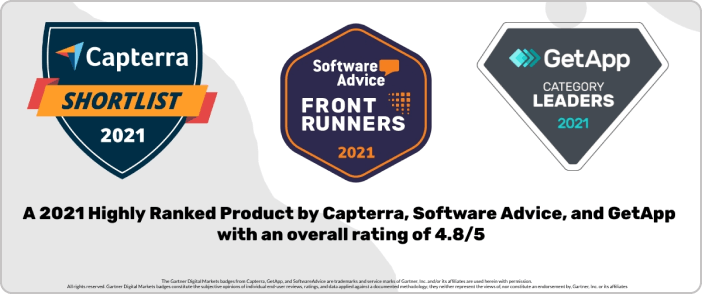 Let's take a look at some of the pole positions that our software platform takes.
Capterra
We're listed as the highest-rated emerging project portfolio management software for 2021! As one of the main pillars of Kanbanize is to help managers gain visibility across a portfolio of projects, products, initiatives, etc., we're proud to be placed in a top position in this category.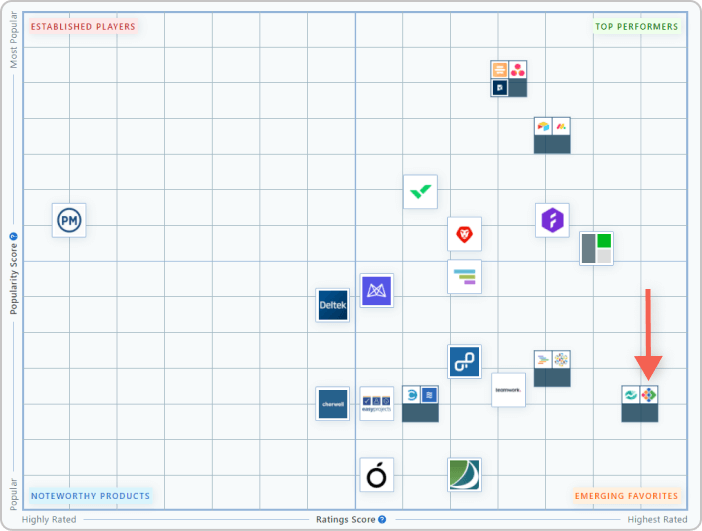 While we still have a lot of work to do in terms of popularity, our product is the highest-rated solution for customer service out of everybody else on the list. We received 4.8 out of 5 stars.
Here's one of our most recent customer reviews on the Capterra platform:
"We needed a tool that allows visualization of Flight Levels (by Klaus Leopold), and it really lived to our expectations. Upfront setup is minimal, and even non-tech savvy clients can start using basic features after a few hours of training."
Josip O.
Source: Capterra
You can also leave us a review on Capterra.
Software Advice
We've received several recognitions from Software Advice, too, as Kanbanize comes on top of multiple categories.
They're the following:
FrontRunners for project portfolio management
FrontRunners for project management
FrontRunners for product management
Our strongest position remains in the project portfolio management category, with users giving us high remarks regarding product usability and customer satisfaction.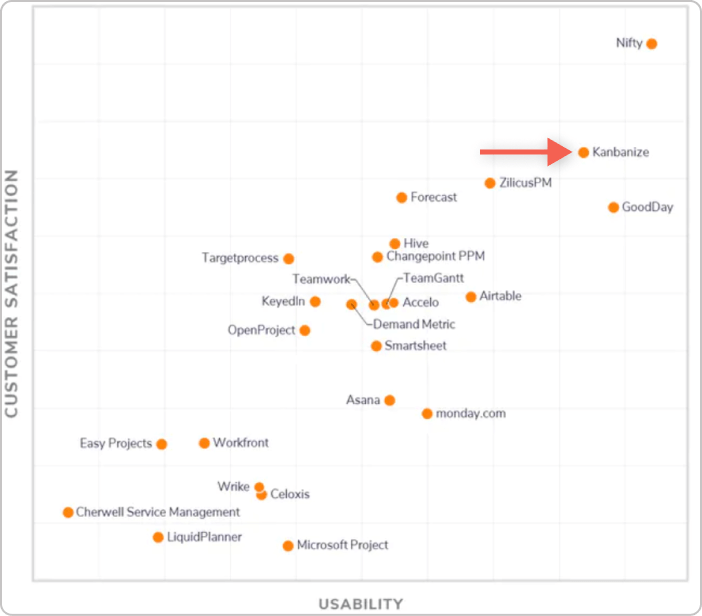 However, we're happy to gain high scores in the project and product management listings as well. Other than that, Kanbanize was recognized as a top 10 tool in the following categories for September 2021:
Here's another recent testimonial from a happy Kanbanize customer.
"Worked with the tool now for 2+ years. It's easily the best digital Kanban tool on the market, I've tried at least 5 other competitors."
Source: Software Advice
GetApp
And yet again, Kanbanize receives a top spot in the Project Portfolio Management category in another software-review leader: GetApp. Our product gets an overall score of 95, derived from comparing 7 criteria: ease of use, value for money, likelihood to recommend, customer support, and functionality.
Just like in Software Advice, Kanbanize ranks in the top 10 of the following categoriesinGetAppfor September 2021:
Customer Service Is in Our DNA
The Kanban method is all about optimizing workflows to maximize value delivery. We aim to follow this concept as closely as possible and consistently deliver superior value to our customers. That's why, while high ratings for functionalities, ease of use, etc., are significant, we're most proud of being the front-runners in all categories in terms of customer service.
We can promise you that we will keep doing our best to find new management ways and share them with you through innovative capabilities on the Kanbanize platform. After all, there is always a better way, right?

Nikolay Tsonev
Product Marketing Manager
Nick is a strategic thinker, passionate about marketing, sales enablement, project management and productivity. An avid sports and Star Wars fan, he spends most of his free time in the gym or the playing field.