Lean can be a powerful asset for running your product development team and even a whole company. A perfect example of that is Somabe (Soraluze Makina Bereziak SLL), a company that designs and manufactures specialized machines. Let's follow their six-year journey that led to the implementation of Lean and Portfolio Kanban on a company level and improved the way teams and individual contributors collaborate.
Who Are Somabe?
Somabe is an industrial engineering company. Each machine order is different and custom-made, and its development is managed as a project.
Business Challenge
Six years ago, the company was facing a number of problems:
Tasks were assigned verbally, and there was no transparency about their state.
There was a lack of awareness of the actual capacity of each department.
Planning was based on ad-hoc effort estimates, fixed in the budget, and must-meet.
Work was moving through the departments in waves of large batches.
Problems were resolved thanks to heroic personal efforts, which often created tension between people.
In this situation, a change of management happened, and Aitor Eguren, General Manager of Somabe, took the wheel of the company. Understanding that the situation was not sustainable, he took action to change the course toward a stable and profitable business capable of gaining customer trust and growth.
The Journey to Lean Management
At first, Somabe decided to adopt Scrum. For a year or so, this approach worked at the team level. However, later, Aitor realized that although they were organized in departments, they needed to manage the entire workflow to improve the project outcome.

*Download the full case study from this link
At the same time, it was necessary to break down the machine in assemblies in order to be able to manage their development and production and reduce the large batches. That's how they came to the conclusion that Kanban is more suitable for their needs. They created new physical boards for each department and another one summarizing the entire workfow. Thus, they started visualizing the real status of each project and the work items that constituted it. Embracing lean product development with Kanban allowed all of the departments to start speaking the same language. Everybody could now see the entire picture and their role in it. As a result, the communication between the different departments improved significantly. Visualizing their work on the physical boards at the team level was useful and well-accepted by the team. However, they needed to get a better understanding of:
How does their work really develop along the design and production chain?
What was causing the delays?
What were the critical phases of the workflow?
How to prioritize work items to ensure that they are processed on time and without interruptions?
Breaking Down Silos
After consulting with the well-known Kanban expert Teodora Bozheva, Aitor and his team decided to go digital in their lean product development implementation. Kanbanize by Businessmap became their software choice for Lean/Agile project and portfolio management, and it helped them break down business silos. The product enabled them to:
Easily create boards that visualized the work at different levels.
Facilitated the understanding of the work types at a team level and between departments.
Visualize task dependencies, which made people take care of the workload of their colleagues in addition to their own.
Take out statistics generated out of real workflow data, which proved very helpful when planning new projects.
Applying Portfolio Kanban
The Portfolio features of Kanbanize turned out to be especially useful to Somabe. Using card links such as parent, child, and relative allowed the company to achieve a hierarchical structure of the global workflow.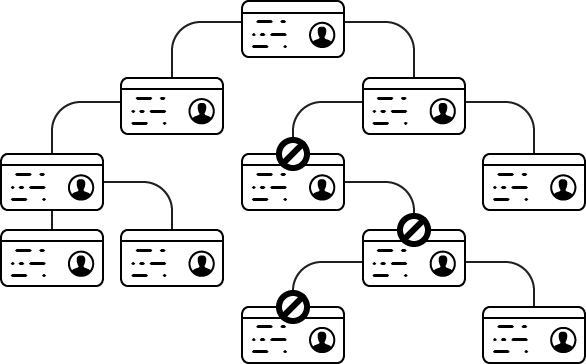 Here is how it looks: The top card is the parent, then there is a layer of two children, then another level of grandchildren, and so on; there can be unlimited layers of children until a project is broken down into minimal tasks that add value for the customer. When all the children Kanban Cards are moved to Done on the Team Kanban boards, the Kanban card on the Portfolio Kanban board is also considered Done.
Automating Company Workflow
Aitor and company quickly found a way to automate some of their routine actions with the help of the Business Rules Automation Engine or the so-called Runtime/automation policies. With the help of Sergey Erofeev from Berriprocess, the company managed to integrate various software solutions with Kanbanize by Businessmap and turn the lean management platform into a base of operations for every task that their team undertakes.
Summary
Aitor invested a significant amount of time perfecting the work process of Somabe. He developed a complex portfolio system for breaking down each client's order. As a result, after being requested, a machine's production process is broken down into 7 levels of portfolio Kanban boards containing a total number of 34 project boards. When asked about numbers that qualify the improvement they experienced by implementing lean product development, Aitor will tell you that the most valuable measure is the understanding they have been developing of their own organization. For them, the benefit comes in the form of how they comprehend their work processes, their purpose as a company, their capability to reach these goals, evolving as a team, and fostering a culture of transparency and data-based management in particular. Somabe is a great example of a lean product development company, and we see a bright future ahead of them.

Energetic and practical, passionate about social media, creative writing, heavy weights, and outdoor activities.