In today's business world, integration is key. With local and global competition stronger than ever, and the business world changing at an increasing pace, it is necessary to implement a strategy that integrates all aspects of your business. This ensures any changes to your strategy and focus take into account each and every function under your control.
In recent years project portfolio management, or PPM, has become the choice of chief information officers all over the world as their tool for implementing new projects and maintaining current ones by using simple, straightforward tools and practices. Much more powerful than standard project management tools, which are designed with blinders that isolate and insulate each individual project from others, PPM provides an overall view of all of your organization's projects, their scope and the interactions between them.
The role of a CIO has become more and more crucial to the success and growth of today's businesses, organizations, and governments, and that isn't about to change. If you haven't already started to approach your role with a PPM strategy, it's time to learn more about PPM and how it will help streamline your business and smoothly integrate an information technology-based solution into your day-to-day operations.
We'll share some of the basic concepts and principles of PPM, and how you can take advantage of it with useful program management tips.
Complete Integration
It is easy to assume that, thanks to the use of various IT tools in our modern business world, we are "integrated." It is important, however, to make the distinction between connected and integrated. Having real-time access to real-time information, direct communication with different departments and business units, and cloud-based storage of files and data available to everyone across your organization is necessary in today's business world, but it should not be confused with being integrated.
Using all of the IT tools available to you is helpful, but it is simply the price of doing business in our modern world. Full integration means studying all aspects of your business and including all of your projects within your portfolio to make them work together. Gone is the "silo" way of working, where projects are treated as individuals, independent programs with their own distinct inputs and outputs. The PPM approach is to connect all of your functions and processes so the effects of changes and improvements in one area are instantly taken into account:
Pull-on one lever and see what that means for other areas of your business.
Push on one button and measure the effect across all of your projects.
That is the power of project portfolio management.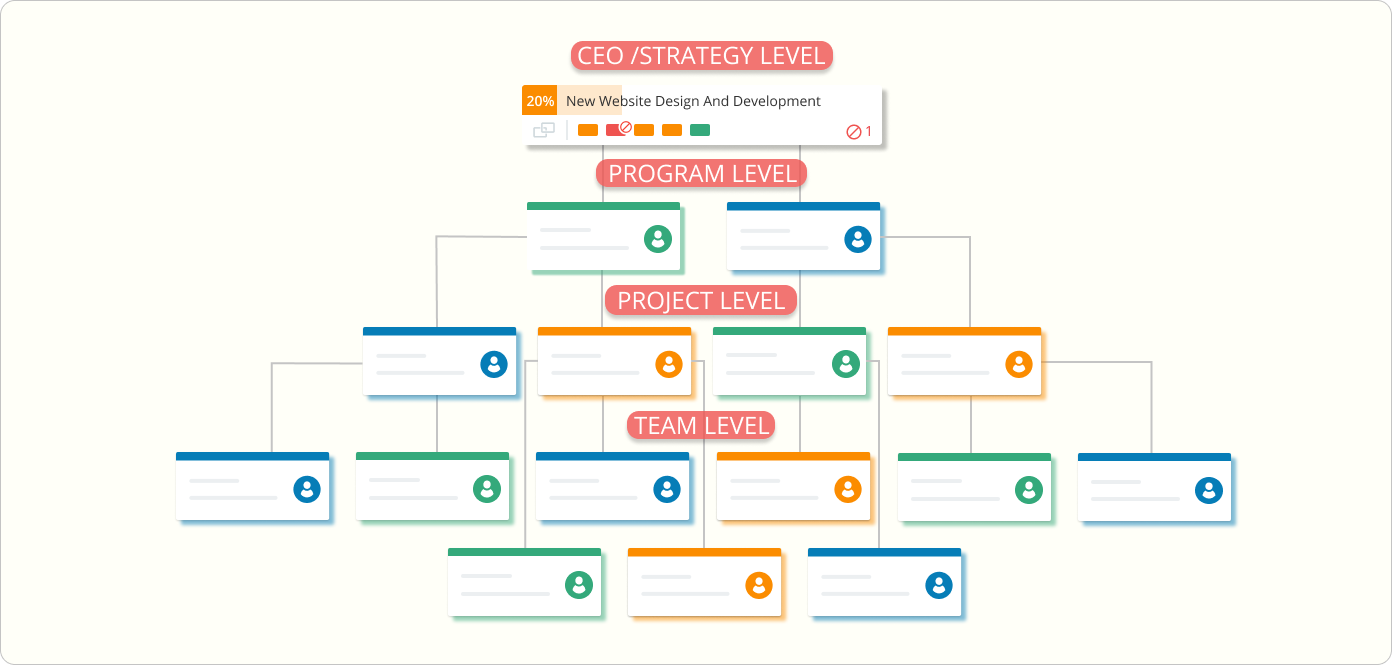 No More Old and New Projects
For many traditional organizations, there's a distinct line between current or "old" projects and new ones that are coming online. The old projects, especially the ones that are mature and generally running well, are left on the backburner while new projects get all the attention. The problem is any project that isn't followed will eventually suffer.
This is especially true when your new projects require significant use of shared resources, such as staffing, funding or IT support. In simple terms, each of these functions exists in finite amounts, and additional demands will automatically affect other projects or programs that depend on them. Take the following example of an IT support function:
When your new project arrives, where do you pull your resources from? If there is no PPM strategy, you will be forced to remove resources from one or more of the old projects. What project portfolio metrics do you use to measure the effect? How do you understand the consequences? Treating your projects like individual silos with little or no interconnection is a dangerous way to manage your business, and is not conducive to the success of your new projects.
If you approach this problem from a PPM angle, you will have a better vision of where the demands for your resources are and how you can better use them. For any CIO this is critical to ensuring the continued success and improvement of your current projects AND the smooth implementation of your new projects.
Now if you re-analyze your entire project portfolio through PPM, you can find creative solutions that work for all projects:
Will it be possible to create software solutions that meet the needs of your new project and also be applicable to an older one, creating some savings and reducing duplication?
Can you combine some hardware uses? Is there any streamlining to be done that will free up hardware resources across multiple projects?
Is the personnel dedicated to one of the projects best suited to your new project? Are their tasks and competencies aligned with the new work to be done?
It's only by knowing how each of your resources is impacted by the totality of your projects that you can truly use them properly. It may seem like simple "project management 101," but it forces you to move past placing importance on each project as an island and gives you a much clearer big picture.
While this is obviously a simplistic example, the point is valid: using a PPM approach to planning, executing and maintaining your projects allows you to adjust and optimize all of your projects as a unit, meaning you're considering all factors and not forgetting every project decision has repercussions on the rest of your portfolio.
Project portfolio management users often focus on the IT platform, but it's important to see the bigger picture. Information and technology are obviously key to any PPM strategy, but they are the tools, not the goal. Different types of organizations, such as government, banks, businesses, etc., will use different types of IT, and smaller local businesses will not have the same scope and scale with respect to IT materials and functions as larger global businesses.
You need to do a thorough analysis of your business and the specifics of your projects to determine exactly what IT solutions you will deploy. Build flexibility and scale into your PPM to ensure that you don't use a "one size fits all" mentality for your projects. Pick and choose the best IT tools from within your PPM toolbox, and adapt them for your various types of projects:
Preventative and curative maintenance of current projects
Continuous improvement and modification of mature projects
Wrapping up, transitioning and archiving of obsolete projects
Study, definition, creation, and implementation of new projects
If you're starting up a company or project from zero and have a blank page in terms of IT solutions, you can pick and choose to build the perfect system. Since that isn't the case with most of us, who may even have to report to a project management board, we have to understand our current IT state and find ways to expand and upgrade for new projects.
Once again, using a PPM strategy will benefit all of your projects, because you'll know exactly where your IT budget and resources can be best spent. If you aren't viewing your entire portfolio of projects and are simply focused on the new one, you're not going to efficiently and effectively apply your IT solutions.
Few will deny the usefulness of the ubiquitous spreadsheet. Spreadsheet software is extremely useful for tracking and analyzing many types of data and will continue to be a useful business tool.
What spreadsheets were never designed to do, however, was offer a broad view of a project and how it connects with other projects in your portfolio. The problem with a spreadsheet, or other single-project management software, is it applies logic without intelligence. When an average is calculated or a cell turns from green to red, it provides the user with information but not necessarily with any context.
Today's PPM applications may very well include the use of spreadsheets, but they go well beyond to take into account other factors, influences, and assumptions that need to be integrated to run your projects properly. Many organizations that move to a PPM strategy often uncover links and synergies across their projects that they had not previously noticed. In other cases, PPM will allow you to streamline your current projects and easily integrate new ones. It's not reinventing the wheel. It's better to understand the wheel to make it better.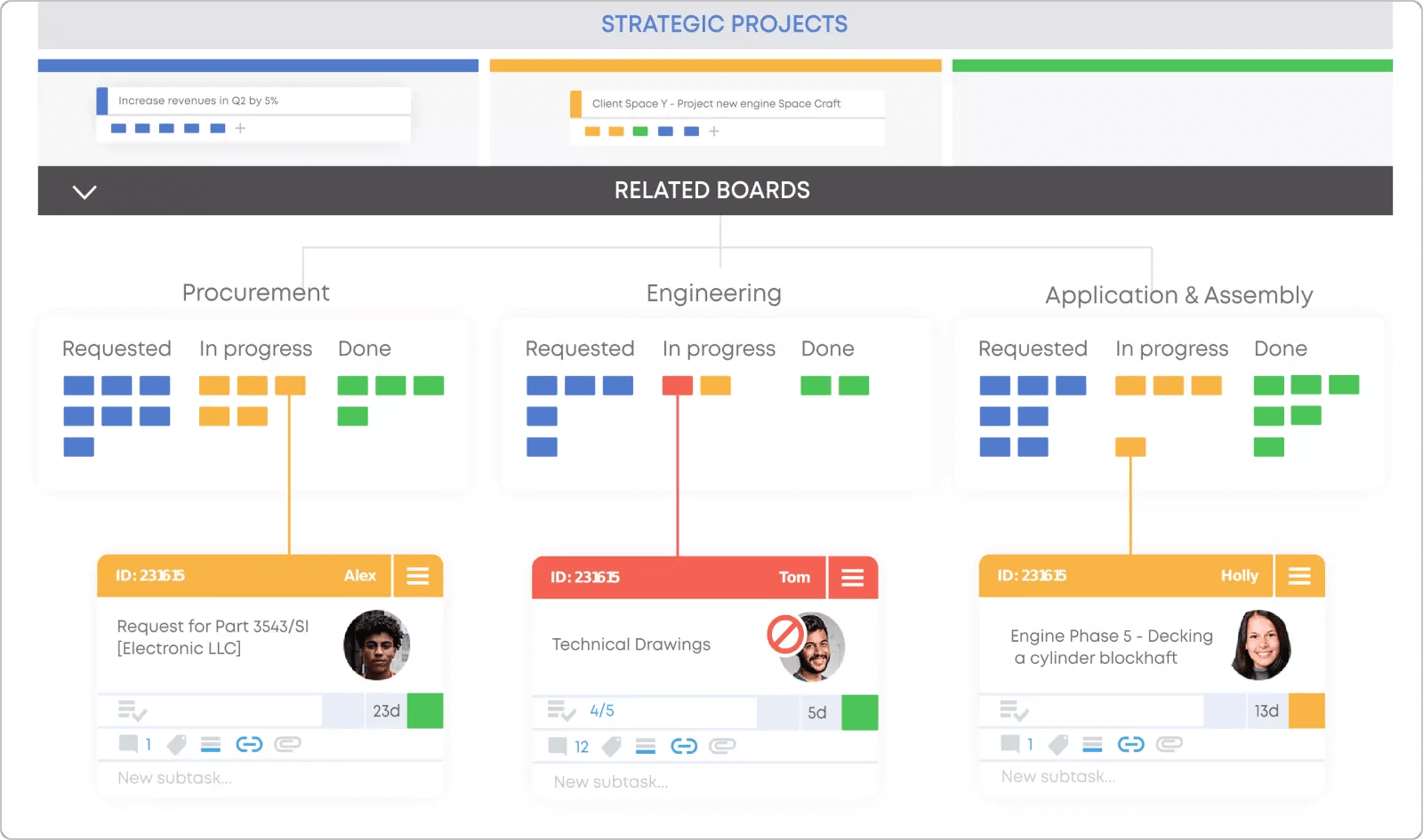 Data is powerful, but it needs to be treated the right way. Sometimes it is necessary to use a microscope to zoom in on specifics to assess your projects, while other times you need to back up and widen your viewpoint. One of the advantages of a PPM approach is it creates links between different projects and keeps important information from staying hidden on a spreadsheet.
One of the biggest pluses our customers see when they apply PPM software is the organic increase in knowledge sharing and creation of standard practices. Users of stand-alone project management programs often have their own distinct habits and tricks to managing their projects. While this can result in agile and knowledgeable project managers, this doesn't necessarily transfer well to other department and organization members.
This is especially true when the same stand-alone project management software is used independently across different business units, branches or locations. Updates, additions, and changes to these programs can result in a different way of managing projects and an incompatibility in terms of communication and knowledge sharing.
Contrast this with a PPM approach, where true integration of projects within the portfolio means every user is learning and using a common language and way of working. Because all inputs to the individual projects are filtered through the PPM, any changes or discrepancies are quickly detected. An IT problem in one project, for example, will set off a warning for other projects using the same IT function. This is true at a local level, within one office or facility, just as it's true for a global organization with locations all over the world.
The parallel nature of most project management programs means even if they are all attached to the same base and designed to work in the same way, each project can and will drift in its own direction. There is a natural tendency to treat various projects in different ways:
Projects that are implemented and successful tend to get ignored. We often figure since there are no problems, we're doing something right. When your project management indicators are "green," or above target, we tend to remove our attention and resources from those projects and apply them to projects experiencing difficulty. While fighting fires IS necessary, a strong project often presents you with a great opportunity for expansion, growth and increased success.
Projects with difficulty naturally call a lot of attention to themselves. It is important to focus energy on these projects, but this should not be at the expense of planned growth and expansion elsewhere. If you don't have a "wide-angle" view of all of your projects, the tunnel vision on problematic projects create will tend to swallow more of your resources and energy than they should.
Maintenance projects are often easy to minimize or underestimate, especially when regular, scheduled maintenance has been successful. When resources are needed for other projects, maintenance is often an easy target for a raid.If you're treating your maintenance project as a unique project independent of your other projects, you may not properly assess the full effect of scaling back or adjusting your maintenance schedule. A lack of connection between your preventive and curative maintenance projects is dangerous as well, as in reality they are directly related and should not be viewed as two distinct projects.
New projects you are adding to your portfolio can be extremely resource-consuming. People, time, capital and IT resources all need to be applied in the right proportions for successful implementation. One danger is allowing the novelty and excitement of a new project to overshadow other projects you're involved in. A CIO with a high-profile project will feel under the microscope, and without a clear vision of the entire project portfolio under their control, they may be ill-equipped to focus the correct amount of time and energy on the new project.
While it is logical to analyze and treat these different projects according to their unique nature, it is equally important to view them as part of the whole. A PPM approach combines all of your individual project inputs and outputs and helps you strike the delicate balance required to keep your business moving forward.
Adding Value
Replacing your current project management system with a project portfolio management system can add significant value for any CIO. Small and large organizations alike can benefit from integrating all of their projects into a PPM that helps align and structure their goals.
A PPM is easy to customize and personalize, unlike many traditional project management software packages that are a "catch-all" meant to appeal to the broadest range of customers possible.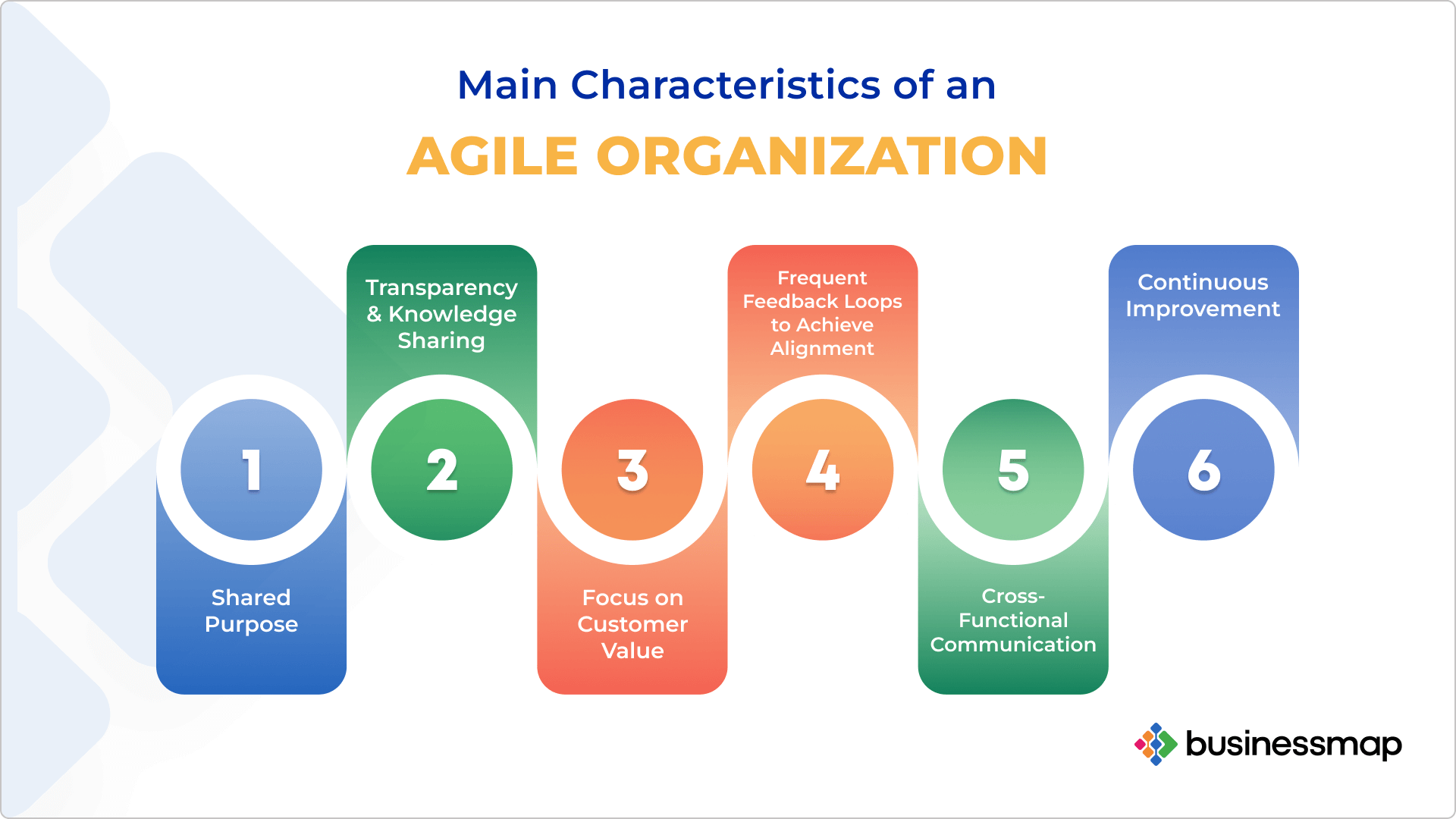 Another huge benefit of PPM is the increase of knowledge sharing and workflow synergies across different projects. Because the PPM is a shared platform multiple users access, it is an excellent way to share data, best practices, and procedures.
Inquiries into one project will result in an overview of the entire portfolio. Strengths and weaknesses in your projects can be easily identified, and either copied or avoided, respectively.
Better IT, Not Just More IT
At the current rate of IT growth, new equipment, applications, and software are popping up for the industry every day. If your current IT solutions aren't effective, simply piling on new layers won't help. On the contrary, it can add levels of complexity and duplication that have a negative effect on your projects.
Will new software communicate properly with existing software? Will data and information from one project be exploitable within other projects with software changes?
Are any hardware changes you're planning going to allow you to scale up in the future, either to expand a project or spread it to other projects?
Can you create applications that suit existing projects and can also be adapted to future ones? Can you include features that allow you to align different projects?
Very few organizations have an unlimited IT budget, which is why, when asking for capital for investment, a CIO needs to make it clear how any added IT will benefit the company and add value to your projects, current and new. Make the best use of your IT dollars and man-hours by first applying a PPM approach to your projects and ensuring you're getting the best bang for your buck.
While a PPM system is a comprehensive tool that covers many aspects of managing your business, it is designed to work with other popular industry tools.
While it can work well on its own to manage your stock levels and give you real-time status of your warehouse, it can also be integrated into PPM. Portfolio Kanban makes your PPM even more powerful and ensures you are running a truly integrated business. Our web-based Kanban system makes it easy to include inventory data in your projects via your PPM.
The same goes for other methods such as Lean Manufacturing, Total Quality Management, SAP, and Kaizen. Going forward, businesses and organizations will be more and more connected and more and more integrated. It's time to stop compartmentalizing our different projects and embrace the project portfolio management concept.
You'll see real gains and simplifications related to your projects. It doesn't matter if you're a small company with only a few projects per year or a global enterprise that manages hundreds of projects on different continents. PPM can give you a measurable advantage over the competition.
Where Everyone Is Headed
Don't miss the boat. PPM is quickly becoming a standard business project management tool and is evolving quickly. Whereas at first PPM was applied only to projects within your business, it has now become recognized as a great way to manage teams, processes, and change within your organization. Take a look at all of the great project portfolio management products on the market today and find the solution that best fits the size, number, and type of your projects.
Also, remember to take a look at all we have to offer your business and organization here at Kanbanize. Our web-based Kanban solutions fit perfectly with an overall PPM strategy and take you one step closer to full integration. If you haven't already signed up for a free trial, why not do it now? You will see how easy it is and be able to start planning to add include it as you switch or upgrade to a full PPM.
As every CIO knows, in today's competitive corporate IT climate, if you're not leading, you're following. Don't fall behind the competition and struggle to properly design, create and follow your projects because of outdated program management tools. Take the smart step to project portfolio management and harness the power of this new and exciting management tool. Then enjoy the advantages and simplicity of managing your projects with full PPM integration.

Energetic and practical, passionate about social media, creative writing, heavy weights, and outdoor activities.