Over the years, it has become abundantly clear that successful project realization requires (1) planning, (2) strategizing, and (3) structuring to streamline the delivery process. And fortunately, we live in an era where tools and automation software platforms have made the process of setting and planning more comfortable than ever.
So, what I have tried to do with this article is to collect some of the critical project success factors that can promise top-notch results.
Set Up a Project Workflow
You cannot undermine the importance of using a tool that helps you organize a well-established workflow. What a team needs most for maximum productivity is to stick to one plan at a time, which can be made possible by visualizing and managing workflows. Here are a few points to keep in mind when you are structuring your workflow:
Maintain a transparent process for the execution of different types of projects that you deal with.
Agile teams of today work with all-in-one project management softwareplatforms that help visualize their whole work process and optimize throughput efficiency.
Also, if you do use a tool to set up a workflow, make sure that the platform you use is highly customizable so that it can adapt to your style of work. For example, there are certain Kanban apps out there that give you the maximum control over your tasks.
It's essential to set up a workflow where you can organize, track, and measure your project progress in real time.
Helping Your Team Communicate Better
You might be thinking, what does managing a project have to do with team communication? In fact, everything. Effective communication is the cornerstone of collaboration. Here are a few points on why team communication will always be one of the critical success factors in project management: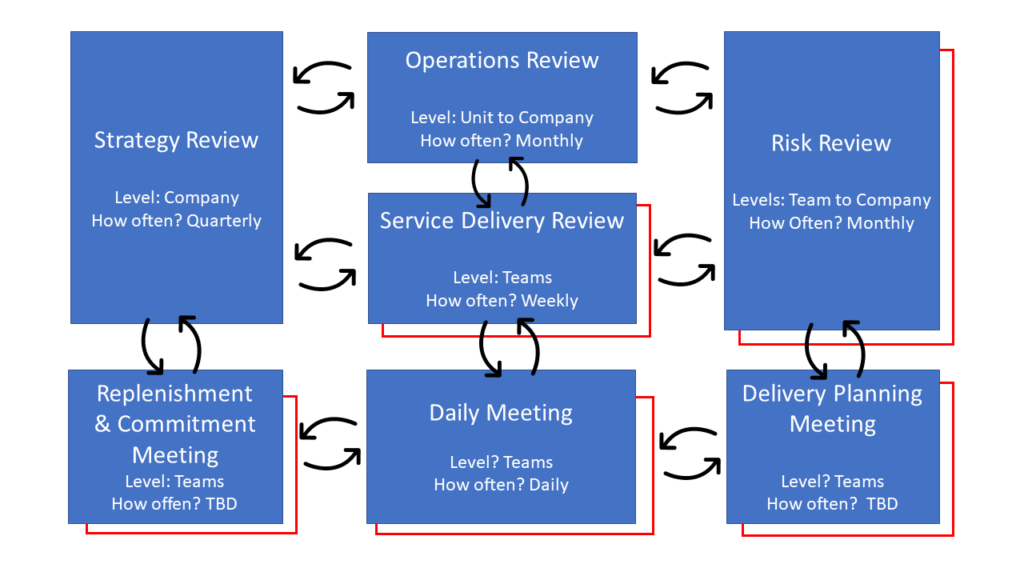 Regular communication allows you to be up-to-date with all the changes that need to be implemented on the project.
Feedback as a form of communication helps your team improve their throughput and determine what work to execute next while you track the lead time of your system.
Through the application of a dedicated management tool, for example, you can directly document your team's suggestions, reviews, and feedback. This will allow you to be more flexible in the management of your work so you can react to any emerging high-priority work items in a timely manner.
However, I know for a fact that teams struggle in conducting all these forms of meetings and feedback sessions. So, I recommend you use both a project management and communication tool to stay up to date with all the information circulating. The application of such tools will also help you facilitate team discussions and eliminate status reporting.
Create Guidelines/Process Policies
Even the best managers out there find it hard not to fall prey to micromanagement. It's okay to care too much, but pushing the limits of your team is not going to get you there. Here's why I think establishing guidelines for work can become a critical project success factor. Posting a set of guidelines that can be in your management software for everyone to see will dramatically decrease the number of open questions and misunderstandings.
Apart from that, another factor is to define and visualize the process policies in which your team operates in. This is a crucial step because it will help you create a shared understanding among your team, thus saving them time and ensuring better project execution.
You Need a Strong Team Culture
I truly believe that the strength of the team culture will directly affect the health of your project. This is why it is important to put the needs of your team on top priority. Establishing a project workflow that works for all your team members becomes easier if you focus on creating a good team culture.
To maintain a strong team culture, you must plan activities with the help of brainstorming sessions, feedback sessions, and conversation breaks.
Not only will this help you understand your employees better, but it will also help you uplift their energy levels and cultivate loyalty.
Project management becomes easier when you work with people who understand, support and feel that they are a part of your management approach.
Cater Heavily to Transparency
Project management is all about including everyone and effectively working with all available resources. However, to bring people together, you need full transparency, which I believe becomes another critical success factor in project management. Lately, I have observed managers apply the following steps to achieve a high level of project transparency:
Visualizing the resources you have in a way so that everyone on your team can go through the details is a great seed you can plant for transparency.
Defining goals and strategic objectives that you can convey to your team using a visual management tool so that everyone is aware of what the shared vision is.
In practice, the above can happen with the application of information radiators such as Kanban boards. Using interconnected Kanban boards can help you communicate the vision, but also track project progress, and unveil bottlenecks in the process that managers should seek to eliminate.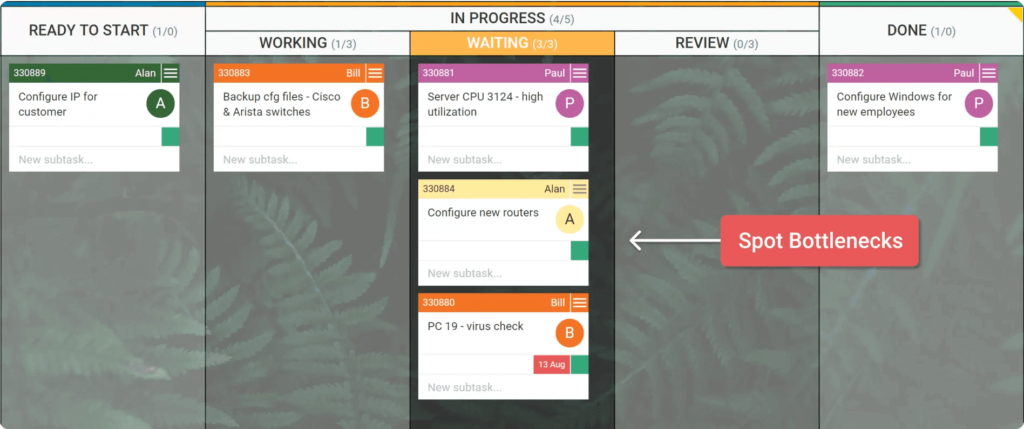 Ditching the Old and Embracing Agile
If you are still sticking to the traditional project management approach and have not adopted an Agile project management method yet, there hasn't been a better time to start. Here's why this will be a good idea:
Reducing risk - Agile promotes an adaptive project workflow where big batches of work are broken down into smaller pieces that are continuously delivered to the end customers and provide them with value.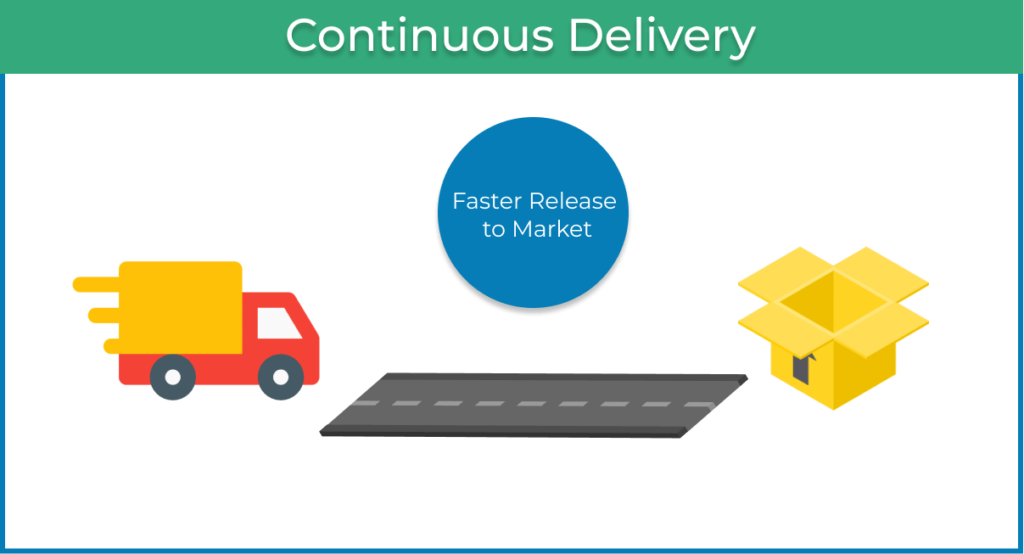 Higher chances of meeting customers' expectations - Agile focuses on constant collaboration with the end customers as well as continuously building quality in the product based on feedback. This ensures a higher probability of matching customer's requirements and even exceeding their expectations.
Relevant metrics - focus on metrics that optimize your work process and measure the team's performance (lead time, cycle time, throughput).
Clear process and continuous improvement - with frequent feedback, you will be able to gain vital knowledge while it's still applicable to the current project. Through the idea of continuous improvement, you will also be able to make the team more qualified with the successful execution of future projects.
The solution to successful project management has always been to become more flexible and adaptable to emerging changes.
All Leaders Are Organizers
We all know being organized is the most basic step we can take towards managing projects. However, with so much information flowing, it is hard to keep everything organized without using the right Agile tools. In practice, some helpful techniques that you can apply include:
Kanban boards: Using Kanban boards for Agile project management can be very helpful to organize your work and maintain a smooth workflow.
Color-code visual signs: use color-coded labels to define teams, type of work, blockers, and also the priority of tasks.
Streamline your documentation - Another way to be more organized would be to organize documents under different folders so that these can be readily accessed by everyone on the team.
Your team can also adopt the practice of using tools that help you organize emails. I believe that sorting out even these small things can help you become more productive at the office and eventually increase your efficiency when managing projects.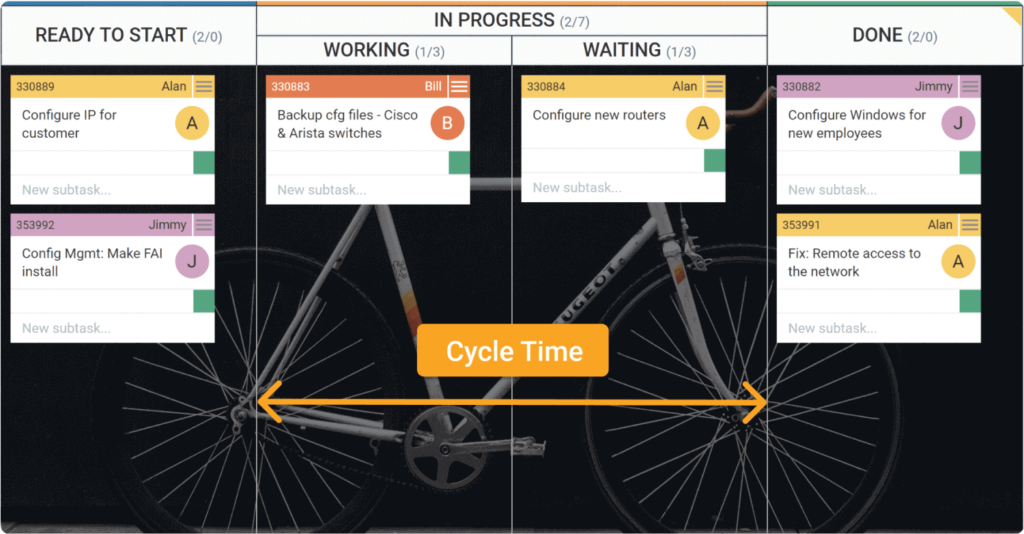 Conclusion
Managing multiple projects and keeping an eye on several tasks all at once can be a real hardship. Sometimes, responsibilities are not evenly distributed, and some team members might forget to mention specific details. All these factors might be contributing to why your team cannot successfully collaborate to manage projects.
With this article, I hope now it is clear to you that to take care of your project, you need to take care of the people who are running it. Also, in my experience, practicing transparency, agility, and constant team communication can bring a real change to how you go about your workflows.

Vartika Kashyap
Guest Author
Vartika Kashyap is the Marketing Manager at ProofHub and has been one of the LinkedIn Top Voices in 2018. Her articles are inspired by office situations and work-related events. She likes to write about productivity, team building, work culture, leadership, entrepreneurship, among others, and contributing to a better workplace is what makes her click.